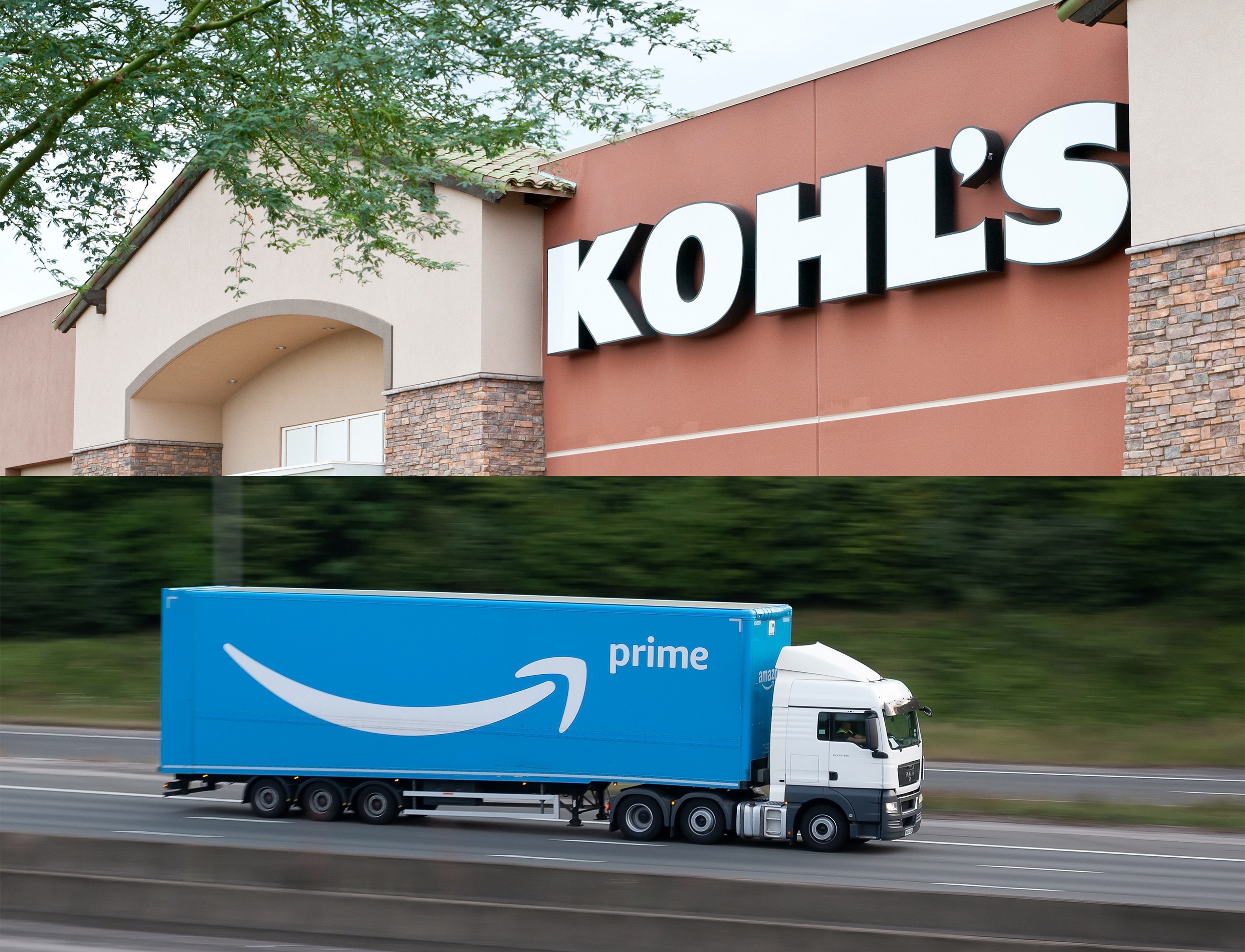 While Amazon Lockers have been popping up everywhere from Whole Foods to even Chase Banks, Amazon introduced a new kind of partnership just one week before Amazon Prime Days: Kohl's announced that starting July 8, 2019 it would begin accepting Amazon returns, making the process of returns easier than ever.
While the ease of returns is an attractive selling point on its own to boost foot traffic for Kohl's, Amazon's yearly sale, Amazon Prime Days, began exactly one week later, drawing in even more feet through doors due to a higher number of returns than compared to typical days. While this partnership with Amazon feels like a win for Kohl's, we investigated and measured exactly how much of a success this was for this department store chain.
Get the full results for this deep-dive report on Kohl's +Amazon Partnership Report — now available here.
How We Did It
We looked at Kohl's shoppers who spent 5 minutes or less in stores, and then analyzed this group's foot traffic average for 3 weeks prior to the start of Amazon returns, and compared it to the 3 weeks after the day Kohl's began accepting Amazon returns. Then, we determined the percent difference between the pre and post-Amazon return averages.
Kohl's Foot Traffic: Before vs. After Amazon Returns
Total visit average 3 weeks prior vs. 3 weeks after Kohl's began accepting Amazon returns
When comparing average total visits before vs. average total visits for Kohl's after they began accepting Amazon returns, the average went up 23.66%.
Trips of 5 minutes of less increased by 17.06% after Kohl's began accepting Amazon returns. This is likely because shoppers wouldn't have had enough time to shop around and make a purchase in this time frame, but would have had time for a quick in-and-out visit to drop off packages.
Daily Visits to Kohl's by Dwell Time Group
There's a very clear up and to the right pattern for increase in visits after Kohl's began accepting Amazon returns.
The highest spike in foot traffic falls on Saturday, July 27, which is the second weekend after Amazon Prime Days. The second highest day is Sunday, July 28, making this weekend the busiest weekend for foot traffic.
The weekend following Amazon Prime Days also sees high foot traffic days, outperforming previous weekend foot traffic in this period.
These spikes are likely due to a case of "buyer's remorse." Amazon shoppers are stopping in to return their purchases post-sale frenzy.
How We Did It
inMarket used first-party, SDK-derived location data of over 50 million Comscore-verified active users to first identify micro visit shoppers based on how long they stay in a location, then analyzed their foot traffic patterns to see if Kohl's Amazon partnership had any effect on the number of visits.
So What? Why Should I Care?
Next to using a crystal ball, observing foot traffic patterns is one of the best predictors for consumer behavior and retail chain strategy. Measuring these real-time movements is crucial because it provides an extra dimension of observation and early visibility into how strategic partnerships might affect the direction in which the retail industry will move.
---
Get the full results for this deep-dive report on Kohl's +Amazon Partnership Report — now available here.
Want more inSights reports? Sign up at go.inmarket.com/subscribe or check out inmarket.com/insights.
To learn how your brand can connect with consumers on key milestone days, contact us today.
Check out our other articles: