As marketers, we're always looking for ways to keep up with rapidly evolving consumer behavior. Social, mobile and location have created new windows into the most important moments in a shopper's purchase cycle.
But as soon as you have the game figured out, the rules change.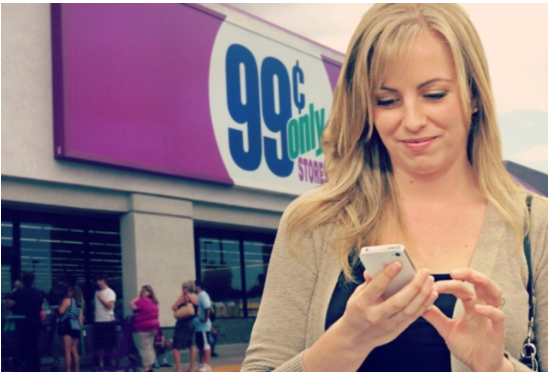 This is particularly true for social, where the largest players have focused on monetization strategies and are charging for what used to be free. Facebook is probably the best-known example: throttling organic reach for business pages while charging to promote content to the page's earned audience. The result? Diminishing returns for advertisers in a crowded newsfeed.
But these challenges create opportunities, and the savviest marketers are exploring new, tech-forward ways to influence shoppers when it matters most. Location has matured to become arguably the most important piece of the mobile marketing puzzle. It's no longer an innovation concept — it's a critical marketing ingredient.
At inMarket, we help brands lift sales through cutting-edge location strategy. Here are a few exciting ways that we've seen marketers use location to create smarter mobile moments:
Augment Customers' Reality
Pokemon Go, the summer's biggest mobile fad, leaves us with a few key takeaways, the biggest being that the masses are willing to seek out great location-based content. In Pokemon Go's case, it was the hunt for special characters, plus a healthy dose of nostalgia, that appealed to users.
Augmented reality content, particularly with an air of exclusivity, is here to stay. Snapchat is a great example, having developed a geofilter product that bridges the online/offline worlds, providing specialized content based on where you are. The magic in these geofilters is that, by nature, you literally have to be there.
Marketers should ask themselves a few questions before jumping into location-based AR. How can it help the customer or improve their experience? Is the content designed for a smaller, more loyal audience within a brand's app, or for a wider audience via third-party apps? Does it necessitate the micro-location of beacons, or can it be triggered by wider geofences?
Answering these questions upfront will help you wow shoppers while deploying the most effective AR strategy for your brand.
Hit The In-Store Bullseye
"Location" is a big word, and it often doesn't say what we need it to. Location targeting shoppers in New York is distinctly different than location targeting shoppers when they walk into Rite Aid. And yet they're often lumped together, creating confusion for everyone.
If we think about location targeting like a concentric circle (i.e. a dartboard), we can understand how different technologies get us closer to the bullseye. We might use IP data to geotarget people on a wide scale. This works well if you're a footwear brand advertising snow boots in New York and flip flops in Florida.
Closer to the center, we might use geofencing to create a virtual boundary around a particular retailer. For example, if you walk by a department store in New York, you could receive a personalized ad for snow boots.
But most brands want to hit the bullseye. That's where we rely on cutting-edge technology like beacons, where IOT infrastructure creates the most precise targeting available to influence in-store decisions. Beacons allow marketers to trigger contextual experiences through an app on a shopper's phone at the exact moment the shopper walks into a store or an aisle within that store.
When you're this close to the end of the funnel, you want to remind shoppers why they've come so far. Great content examples include using a fashion app to deliver key design details about a brand of snow boots, or showcasing someone wearing the boots on a key Instagram account.
When you combine bullseye targeting with hyper-relevant content, the conversation gets really exciting. We expect the award-winning mobile campaigns of 2017 to incorporate bullseye targeting with exclusive AR experiences.
Target By Actual Need
Demographics have always been used to guide targeting. But the places people go are a better indicator of who they are and what they need. Today, we can aggregate location data to understand consumer patterns and determine actual need versus likelihood of need.
For example, a major car manufacturer might target men ages 34 to 45. They might even geotarget "men 34 to 45 in northeast cities" with region-specific creative. But they have no way of knowing who in that audience actually needs a new car.
What if they could target people who have been to an auto repair shop multiple times that month? Or better yet, to a car dealership? Both of these behaviors better indicate that the shopper is a hot lead, as opposed to any demographic qualifier.
Today, targeting by need is a practical concept. Location companies have already put the infrastructure in place to accurately understand individual consumer trends, creating a tremendous opportunity for impactful mobile moments.
Predict Shopper Cycles
If we can tell when shoppers actually need a product based on their location history, you can look at those visits over time to determine their purchase cycle and when they're "due" for a store visit. For example, if data indicates you grocery shop every Thursday, you're more receptive to brand messaging on Wednesday when you're actively planning to go, versus Friday after you've already shopped.
Modern targeting will focus on shoppers who "pre-qualify" themselves through offline behaviors and location visits. In other words, the data point of "Joe went to a car dealership" is just as actionable from a marketer's standpoint as if Joe had searched for "new cars" online.
We're at an exciting point in the evolution of mobile location where real, sophisticated campaigns are resonating positively with consumers at scale. Reaching shoppers when they're most receptive to brand messaging is paying off for marketers in the form of foot traffic and sales. The next 18 months will provide fast-moving marketers with an opportunity to own the mobile/location ecosystem while the competition plays catch-up.