On-Premise advertisers can now talk to bar patrons -- right when they're about to order a drink.
At inMarket, we have a knack for breaking ground in the location-based advertising industry. We were the first to deploy beacons in multiple retailers in 2014, and the first to integrate iBeacon with Apple Watch in 2015. So this week at CES, we launched the first on-premise location platform for on-premise advertisers: inBar.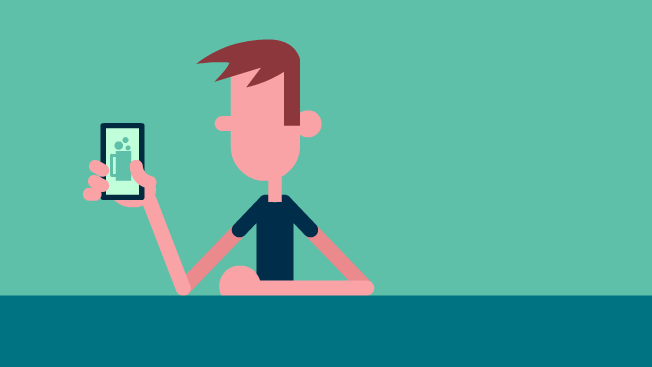 With inBar, hundreds of advertisers -- from the obvious ones like beer/wine/spirits, to the not-so-obvious like fast food/QSR and ride sharing -- can now speak to bar patrons via contextual mobile engagements when they're having a night out.
Check out what the press had to say about it:
ReadWrite: inMarket Orders a Round of Beacons; Coming to a Bar Near You Soon
AdWeek: inMarket Supercharges On-Premise Advertising with Beacon Rollout to Bars and Restaurants
Mobile Marketing Watch: inMarket Raises the Bar for Consumer Engagement with inBar Platform
GeoMarketing: Beacons and the "Bar of the Future" come to CES
Street Fight: inMarket Launches Ambient Intelligence Platform for Brands
Want to learn more? Check out the full release below -- or get in touch with us here.
--
inMarket and AMI Entertainment Create Thousands of Responsive Environments with inBar™ Beacon Platform in Bars, Restaurants and Entertainment Venues
LAS VEGAS, Jan. 3, 2017 /PRNewswire/ -- inMarket built its reputation creating contextual mobile experiences at retail stores for the world's largest brands. Today at CES, the Silicon Beach beacon platform announces inBar™, the ambient intelligence platform for brands to digitally engage consumers in entertainment venues. In partnership with AMI Entertainment, a leader in on-premise entertainment since 1909, inMarket will begin to roll out beacons to 23,000 entertainment venues across the U.S.
Brands can now engage patrons on their most personal device, precisely when they're enjoying a night out. inBar™ will have the power to turn phones into an "AI assistant" – waking up proactively when consumers need it most to facilitate hyper-relevant, second-screen experiences like:
Smart jukebox interactions that suggest songs or offer credits

Safe ride deals based on context, like being in the bar for 3+ hours

Extra swipes in your dating app

Drink specials just for checking your fantasy football scores during the game

Exclusive playlists or AR content just for being there
The program will reach all Android devices via Eddystone compatible beacons plus 50 million comScore-verified monthly active app users across inMarket's SDK platform.
"From vinyl, to digital and now online-offline convergence, AMI is a proven innovator of state-of-the-art entertainment equipment for bars and restaurants," said Michael Maas, CEO of AMI Entertainment. "We're excited to partner with inMarket to deliver amazing new contextual experiences to nightlife consumers, while creating the opportunity for brands to engage with hard-to-reach, on-the-go millennials."
inMarket's deep experience delivering contextual content at retail makes for a natural extension to nightlife. With a six-year track record of high-ROI results, inMarket has worked with hundreds of top brands on creative and effective mobile moments at the point of purchase.
"With inBar™, we're laying the foundation of the connected bar of the future, while enabling hyper-contextual advertising on premise," said Todd Dipaola, CEO and co-founder, inMarket. "We have six years of experience digitally connecting consumers and brands at retail capacity and we're excited to extend those experiences to bars with AMI as an amazing partner."
inMarket will host demos of the future inBar™ UX at CES in Las Vegas from January 4-7, 2017. For more information or to schedule a demo, please visit www.inmarket.com/inbar. For images and UX video, please visit the inBar Media Drive.
About AMI Entertainment Network
With over a century of expertise, AMI creates innovative entertainment solutions for the bar and restaurant industry. Today, the company and its network of operators help over 23,000 locations deliver a multiscreen entertainment experience that drives engagement, revenue, and repeat business.
AMI reaches over 20 million U.S. consumers a month through an integrated entertainment platform that combines jukebox music, games, interactive television, and mobile. As a board member of the Digital Place-Based Advertising Association, AMI's content delivery network enables elite brands to engage key consumer groups on a regional and national scale, while also empowering bars and restaurants to promote their own goods and services through on-demand digital signage capabilities.
Born in Michigan in 1901, AMI Entertainment Network holds offices today in Grand Rapids, Chicago, and Philadelphia. For AMI's latest innovations, visit amientertainment.com.
About inMarket
inMarket is an integrated mobile moments company powered by its market-leading beacon proximity deployments and the industry's largest verified reach. With billions of first party data points and machine learning algorithms, inMarket creates personalized and instantly relevant experiences based on location context. Brands and retailers use the platform to drive significant lift in sales by engaging with customers at the ultimate point of receptivity. inMarket, headquartered in Venice, CA with offices in NYC and Chicago, has achieved YOY growth annually since launching six years ago. For more information, please visit www.inmarket.com.
Contact:
Dave Heinzinger
VP, Communications
dave@inmarket.com