When a winter storm is looming, many consumers run out to stock up on the bread, milk, eggs and more. Almost comically so. But in the age of big data, one must wonder: How much does Old Man Winter actually drive up retail foot traffic?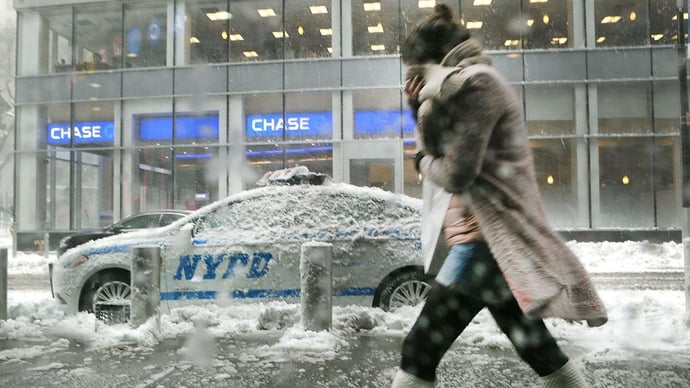 According to new data from inMarket, the answer is 12%.
inMarket's beacon proximity platform, which operates in over 100,000 locations spanning retail, salons, restaurants, bars and nightlife, measured a 12% increase in retail foot traffic from Tuesday, 2/7/17 to Wednesday, 2/8/17 in major markets affected by Winter Storm Niko (New York, Boston and Philadelphia).
InMarket examined a sample of 55,000 active shoppers on these dates, stemming from its national reach of 50MM smartphone users.
On Thursday, Niko froze consumers, predictably decreasing foot traffic by 37.5% over the February daily average, as consumers weathered the storm.
No word yet on total Netflix binge numbers.