Lidl -- the German grocer operating over 10,000 stores across 28 countries -- entered the U.S. market for the first time in June, 2017. It's a bold move at a time when major e-tailers like Amazon are diving into brick-and-mortar retail, and established low-cost players like Walmart becoming more aggressive than ever.
Lidl selected nine launch markets across North Carolina, South Carolina and Virginia for its first U.S. stores. To understand their traction, we dug into inMarket Location Data -- which aggregates store visits across all retailers in the U.S., based on a pool of 50 million consumers per month -- to see how Lidl has fared thus far, and if there was an impact on its competitors.
(inMarket uses this same proprietary, first-party location data to power online-to-offline advertising campaigns for the world's leading brands and retailers. If you're interested in putting our location data to work for your brand, contact us today.)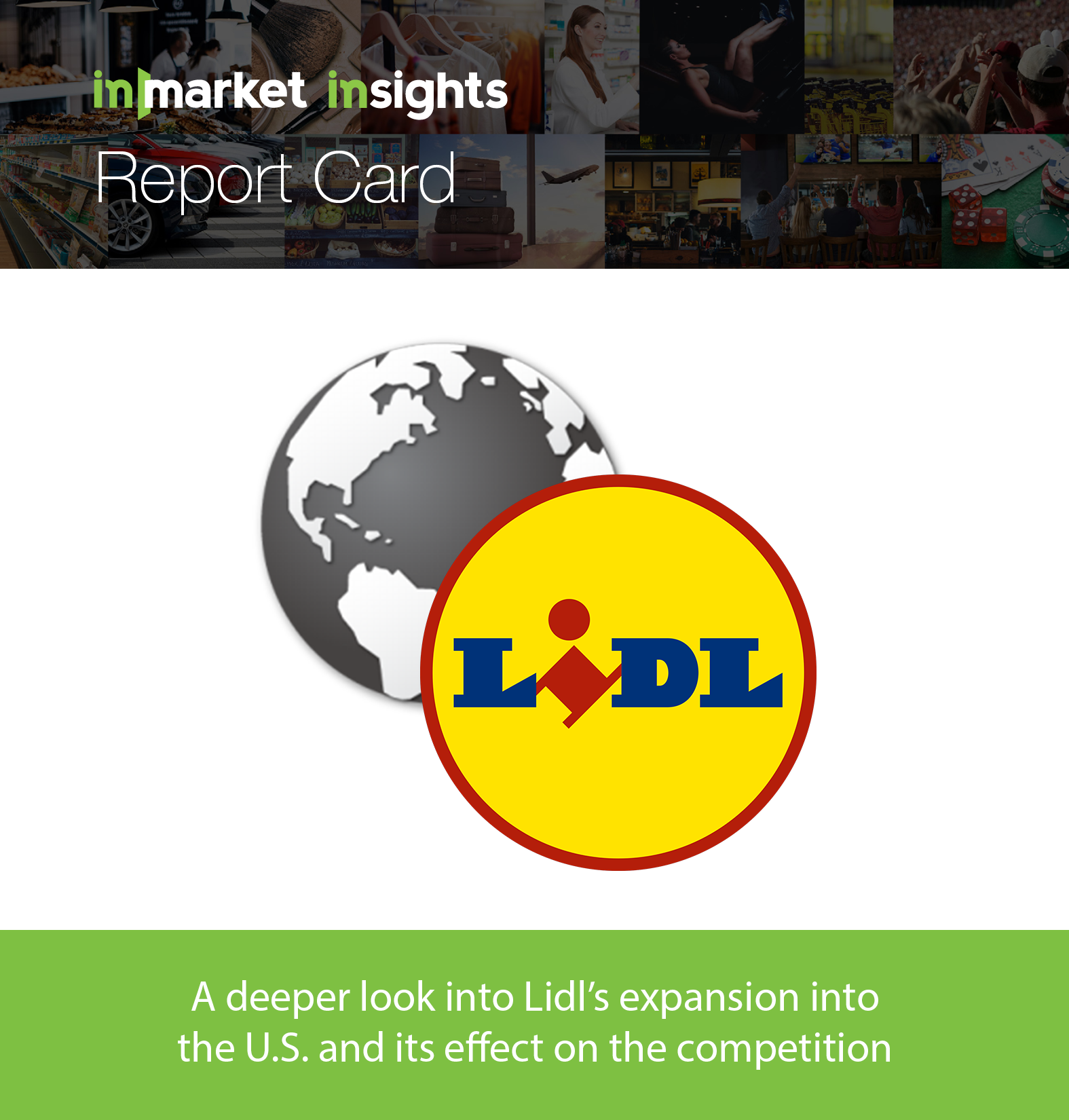 In brief: Lidl started hot in June -- appearing to acquire visits from competitive retailers like Walmart, BI-LO and Harris Teeter. That success was short-lived, however, as traffic dropped off in July and August.
Consumers vote with their feet, and inMarket's location engine is able to precisely measure if Lidl's competitive offering is resonating and driving consistent foot traffic. Check out the full report over at inmarket.com/insights today.