InMarket InSights
COVID-19
The Sturgis Surges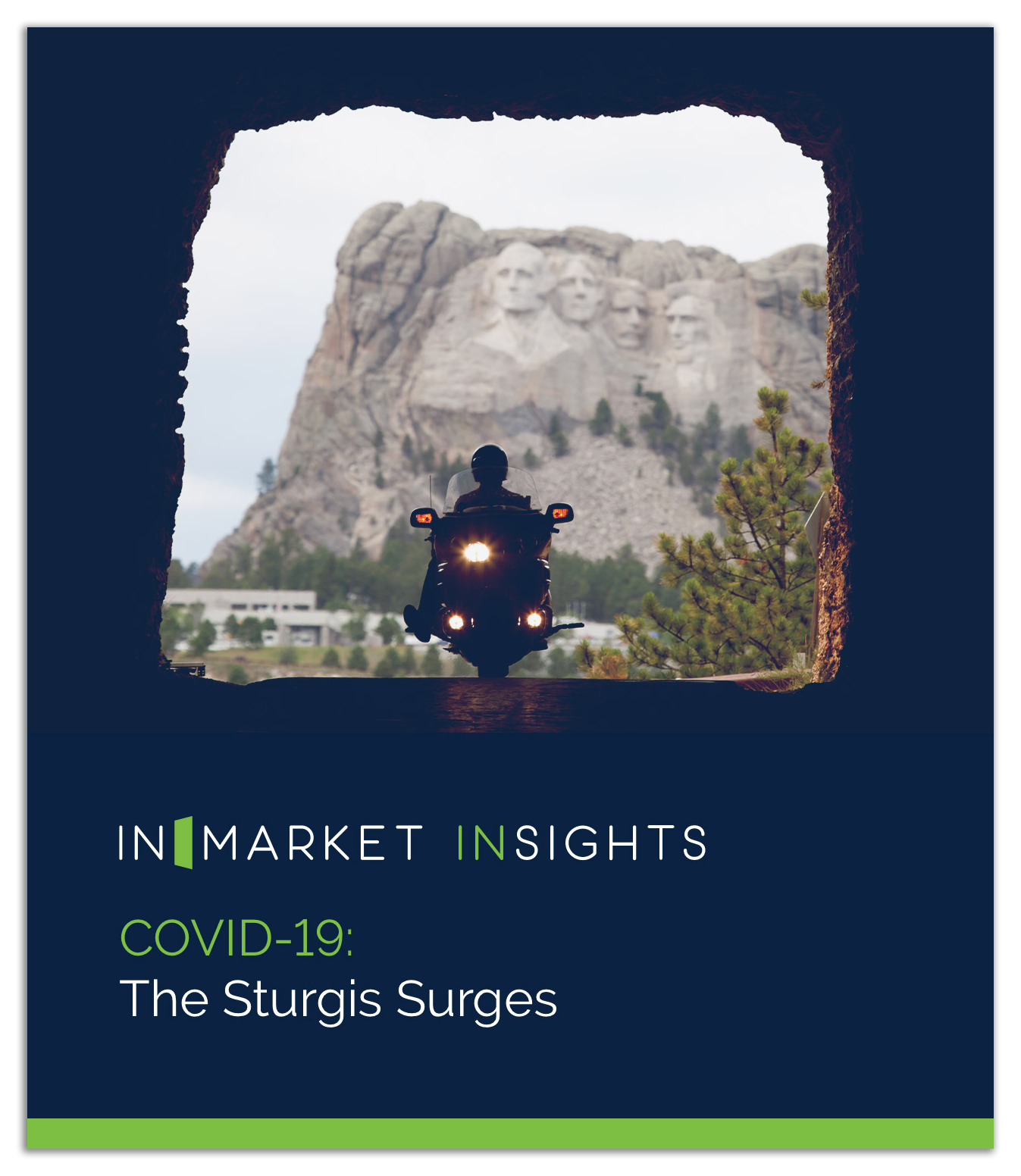 The Sturgis Motorcycle Rally, an annual event which features ten days of riding, food, and music, typically sees half a million attendees each year. However, this year after the event concluded, the Sturgis Rally was directly tied to at least one hundred positive cases in eight states.
InMarket sought to understand how large-scale events like the Sturgis Motorcycle Rally impact the spread of COVID-19. We compiled data to profile the average Sturgis Rally attendee, proclivity for certain locations and habits, and where they went during and after the rally in order to better understand the potential impact on new cases and potential outbreaks nationwide.
Download the report and learn more!