At inMarket, we use mobile location data to predict business trends. This data also helps us understand how consumers are reacting to specific events -- for instance, the NBA Finals.
Last night, we measured foot traffic across hundreds of bars and restaurants in Cleveland, Oakland and San Francisco as the Cleveland Cavaliers and Golden State Warriors tipped off Game 1 of the NBA Finals. Golden State may have won the first game, but the local businesses are the real winners when their respective teams make the finals.
Here are the top bars based on foot traffic for each city during Game 1: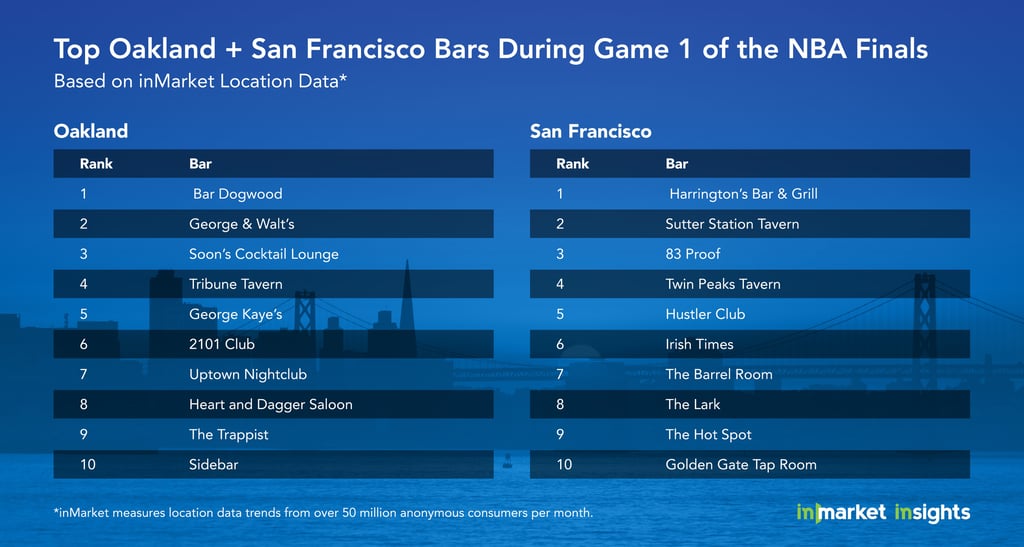 For more location-based insights like these, please visit inMarket inSights or contact us today.