Report Card: Kombucha Drinkers
We've heard the stereotype for kombucha drinkers: health-conscious yogis who exclusively consume all organic produce — but this picture couldn't be further from reality. Thanks to inMarket's first-party, SDK derived location data, we've taken a refreshing perspective on the
purchasing behaviors of kombucha drinkers, and have also confirmed a very different consumer
profile that might surprise you.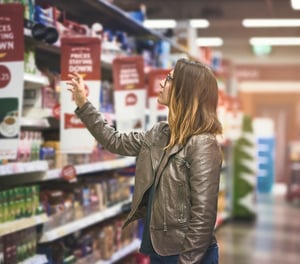 In this inMarket inSights Report Card, we've ranked the top and bottom ten grocery chains based on Kombucha Drinkers visitation frequency patterns. What emerged is a clear list of winners and losers, and wild cards that would surprise astute industry analysts.
Download the latest inMarket inSights Report Card to find out the results!
inMarket inSights have been featured in:
Download The Report Below!
Learn More About Influencing the
Shopper Lifecycle