How Did Burger King's Market Test for Impossible Whoppers Perform?
Burger King made big headlines on April 1, 2019 when it announced it would be testing
The Impossible Whopper — which features an entirely meatless patty created by plantbased food producer, Impossible Foods — in the St. Louis market. Its release wasn't an
elaborate prank by Burger King, but rather, a calculated move that followed increasing
demand of consumers who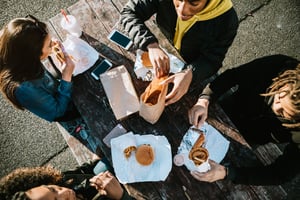 want a wider variety of healthier options. Burger King is
planning on expanding this menu offering nationwide by the end of the year, so we've
analyzed visitation patterns to provide insight on how Impossible Whoppers impacted the
test market, and how it may affect this fast food chain nationwide as well.
This inMarket inSights Report Card Is Featured In:
Download The Report Below!
Learn More About Converting Consumers Throughout These Verticals