Customer loyalty is vital to business health. Today, thanks to mobile location data, we can quantify customer loyalty and its impact on a business. In this report, we're looking specifically at the retail industry, where each week it seems like there's another round of mass store closures. But despite the "retail-pocolypse," there are a few retailers that are expanding and thriving. What do they have in common? Loyal customers.
In our latest inSights report, we identify the top 10 and bottom 10 retailers for customer loyalty, based on inMarket location data. This first in a series of reports across brick and mortar verticals uses mobile location data from spring 2017 to identify customer loyalty at major U.S. retailers. The full report is available today at www.inmarket.com/insights.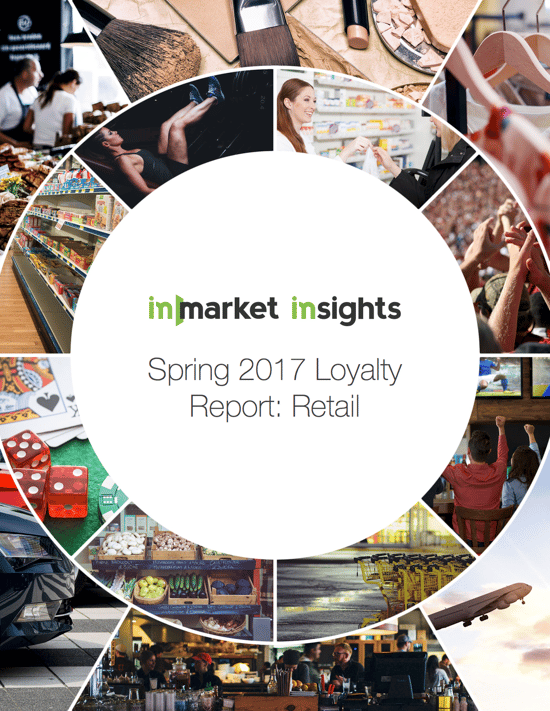 The findings from inMarket's Spring 2017 data show a clear correlation between low customer loyalty and announcements of store closings, while high-loyalty retailers are actually expanding in the face of the predicted "retail apocalypse." Thus far in 2017, five out of the top 10 retailers for customer loyalty have announced store expansions. Contrarily, eight out of the bottom 10 retailers for customer loyalty are either closing stores, laying off employees or freezing growth in 2017.
inMarket uses machine learning in order to analyze billions of data points and paint a picture of consumer behavior's influence on business. This retail loyalty ranking is based on inMarket location data from over 50 million anonymous consumers -- focusing specifically on repeat device visitation as an indicator of customer engagement, loyalty and retention.
In addition to predicting market trends, inMarket uses location data to power its suite of industry-leading ad products such as its Lapsed Shopper Program -- which launched in March as an equalizer for brick and mortar retail against e-commerce. Retailers are recovering over 40% of their lapsed shoppers with the program, which capitalizes on store visit data the same way online retailers uses web visit data to retarget shoppers.
For more information on these rankings or to find out your business's loyalty score, contact us today.