In its latest whitepaper, inMarket takes a look at consumer mobile usage habits inside of stores.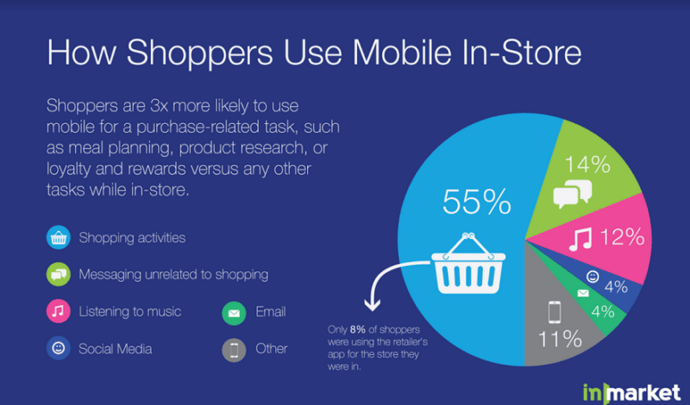 The findings are a bit surprising: Social, which makes up a huge percentage of mobile usage outside the store, accounts for just 4% of mobile momments inside the store. On the flip side, approximately 55% of mobile moments direclty relate to the purchase decision.
The image above provides a nice overview. If you're interested in a deeper dive, you can download the full whitepaper here.